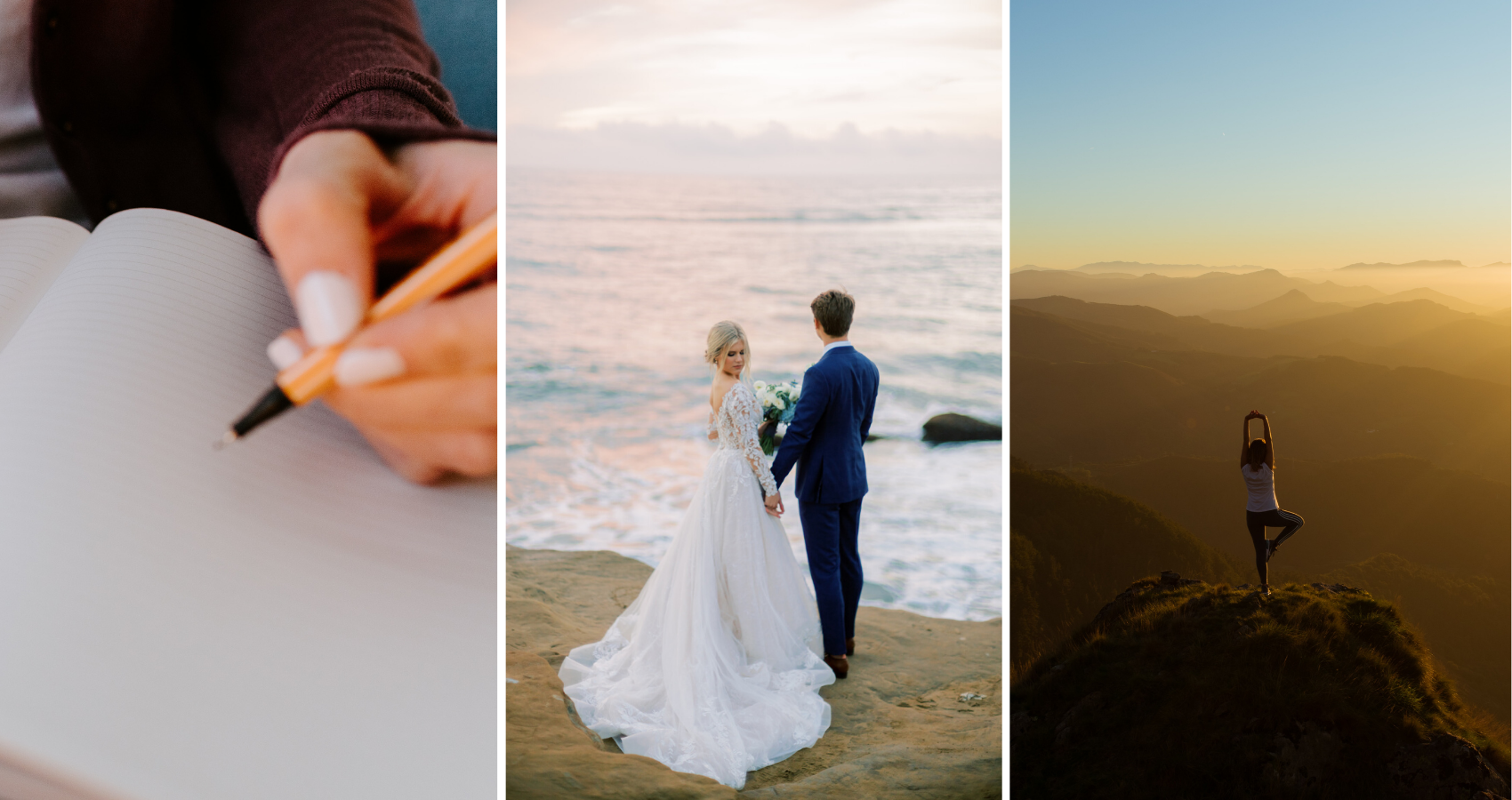 Hey there, bride! How's it going? Look, we know you want your wedding day to be the best day of your life, but we can all admit that the build-up and planning can be some of the most stressful months you'll ever experience. Well, that's where we come in! We love our brides (and their states of mind), so for Mental Health Awareness Month, we've compiled a list of our favorite mental health tips for the soon-to-be bride-to-be.
Starting with tips number one, two, and three:
To get a head start on your wedding dress shopping, make sure to take our Style Quiz to find the perfect wedding dress for your big day!
After that, take all the stress out of finding a bridal boutique via Google, and instead, find an Authorized Retailer near you to go and get your dream dress ASAP!
Lastly, to take even more stress out of wedding planning, sign up for our text messages below to get the best tips and tricks and #MaggieInspiration for your big day:#MaggieInspiration
What is Mental Health Awareness Month?
First off, what is Mental Health Awareness Month? While we think you should prioritize your mental health every month of the year, May is when it is brought front and center to the world!
Established in 1949, Mental Health Awareness Month was created to increase awareness of the importance of mental health and wellness around the world – as well as celebrate the efforts millions of people put into their mental well-being!
At Maggie, Mental Health Awareness Month is one of our favorite months of the year. We are with our brides every step in their wedding journey and have experienced the highest of highs, and the lowest of lows which was why we are so excited to promote this incredible National Holiday.
Keep reading to learn how you can incorporate some of the practices of Mental Health Awareness Month into your wedding planning!
Mental Health Awareness Month Tips: Practice Mindfulness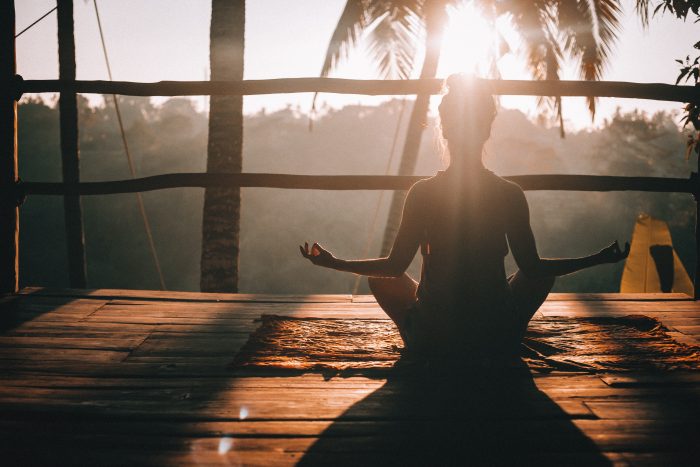 PC: Jared Rice
Alright, all together now: take a deep breath in, and then a deep breath out. Congrats! You're one step closer to practicing mindfulness. Mastering mindfulness takes a little bit more than that though.
Practicing mindfulness is like any other exercise – it takes time to master. However, by incorporating simple mindfulness techniques into your every day, you can begin to reduce your stress and increase your overall happiness!
On your journey to practicing mindfulness, make sure to focus on the present at any moment (although we know how hard that is to do during wedding planning!). You can easily do this through mindfulness meditation by anchoring your breath and focusing all of your attention on your thoughts and feelings.
To start your mindfulness journey this Mental Health Awareness Month, do the following:
Start small by taking 5 minutes out of your day to dedicate to yourself. You can do this anywhere! The shower, a park, your bedroom… If it acts as a "sacred space" you're moving in the right direction.
Focus on your breath. Don't worry, there's no need to "change" or "control" your breath. Simply feel the sensation and stay present in the moment.
Don't worry about your mind wandering! This is completely normal. Make it your aim to bring your attention back to your breathing in a positive way. Complete this as many times as necessary.
Lose all expectations of being a "master at mindfulness." If you're being present and allowing your mind the opportunity to quiet, you're already mastering mindfulness.
Disconnect from all social devices during this special time. Allow yourself to focus on you and only you, rather than the world around you!
Mental Health Tips: Find Ways to Relieve Stress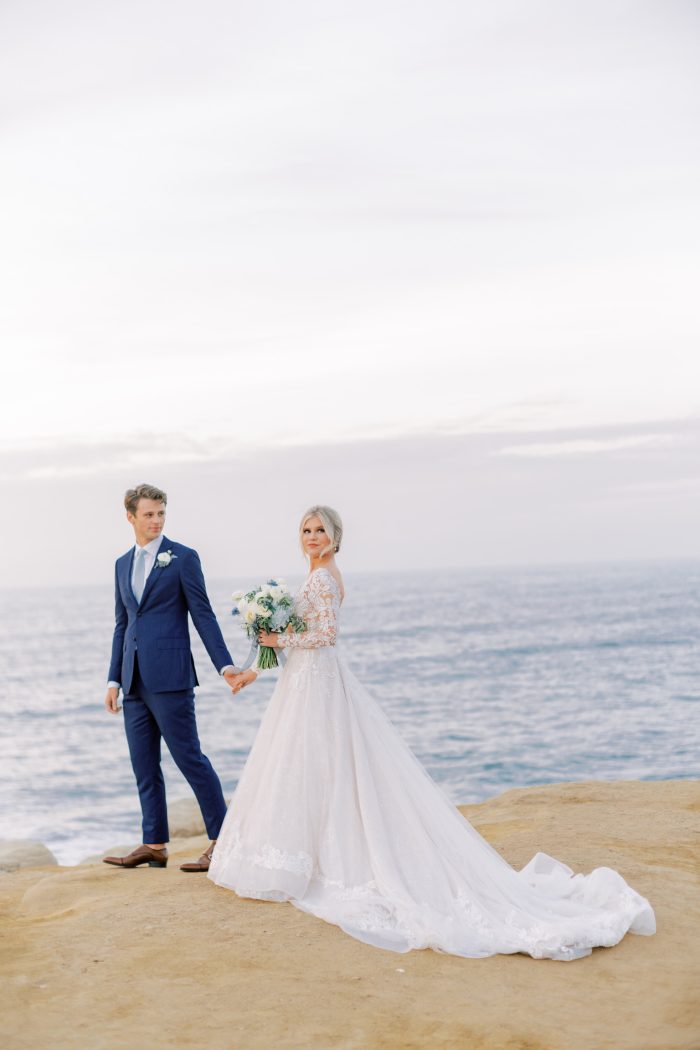 Zander by Sottero And Midgley
PC: Ashley Rae Photography
Stress relief can come in many different forms for many different people, so take the time to find yours!
Like we said before, practicing mindfulness is a great way to get started. However, that may not be your thing, so instead consider the following:
Enroll in therapy! There's no shame in admitting that life can get overwhelming and sometimes we need someone to talk to. And who knows, maybe you'll make a habit out of it.
Start exercising (or try something new in your physical routine)! To quote Elle Woods from Legally Blonde, "Exercise gives you endorphins. Endorphins make you happy!" Not only do they make you happy though, they also help reduce stress and anxiety.
Get in touch with your creative side! Studies have shown that creativity can boost self-awareness and relieve stress! Additionally, by indulging in your creative side, you will manage negative emotions and help your mindfulness.
Get outside! Getting outside at least an hour a week will help you in a ton of ways and you should absolutely take advantage of it leading up to your wedding. Getting outside can help increase your productivity, regulate sleep, ease depression and anxiety, and lower stress (so fun, right?!).
Mental Health Awareness Month Tips: Reconnect with Your Partner and Loved Ones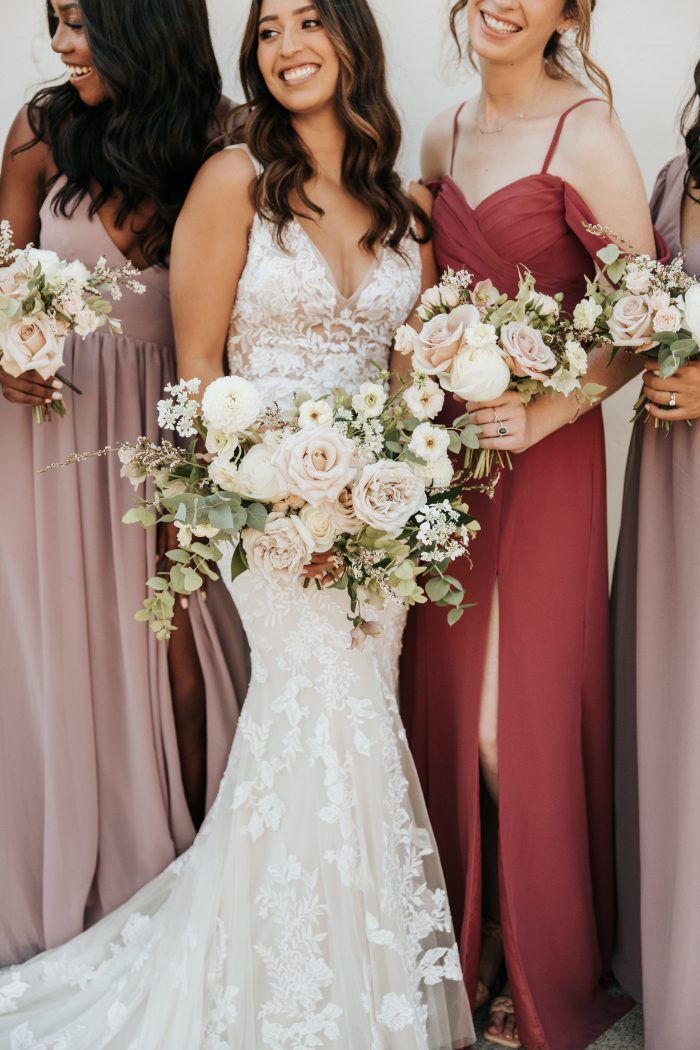 PC: Sydney Bliss Photography
We're sure it's starting to feel like wedding planning is starting to take over your life, so there's no better time to take a step back from the stress and reconnect with your partner again. Take the time to spend some quality time together by watching a movie, having your morning coffee together, going to your favorite restaurant together, and anything else that will make your love blossom more!
Don't forget to ask your partner to help with the planning process as well! It's not just your wedding, it's theirs too.
Mental Health Tips For Brides: Let Go Of Perfection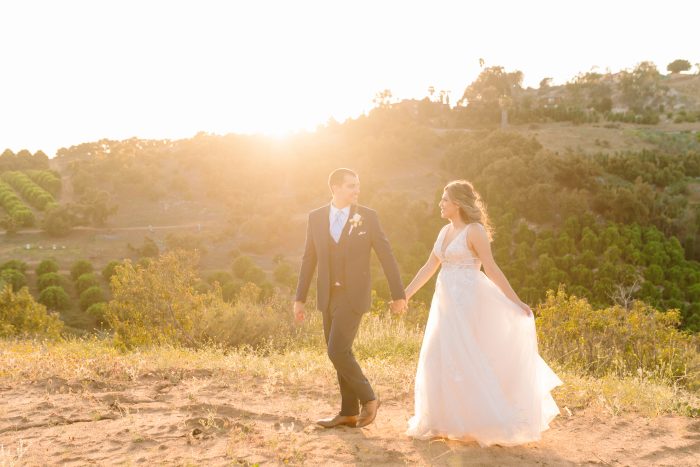 Raelynn by Rebecca Ingram
PC: Elizabeth Burgi Photography
With so many beautiful brides and beautiful weddings out there, it's hard not to compare your wedding to theirs. However, we encourage you to stop focusing on perfection and instead focus on enjoying the process. By choosing to enjoy creating your loves story instead of worrying about "making it perfect," you won't burn yourself out and instead bring yourself happiness!
Make sure to read our blog to find more stress-free wedding planning tips!
Mental Health Practices Before The Big Day: Keep A Journal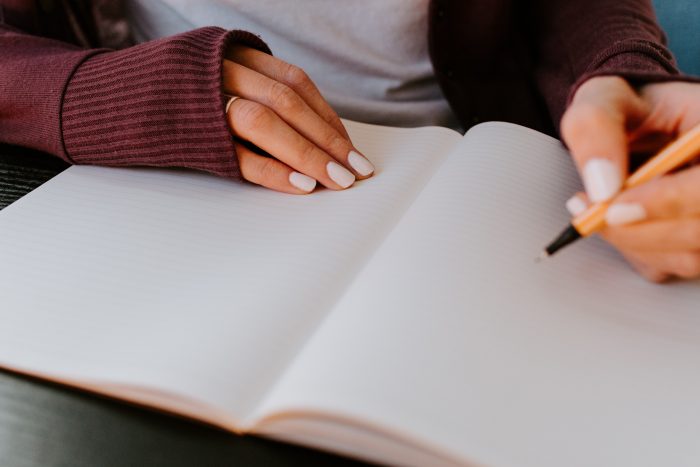 PC: Kelly Sikkema
Remember that angsty diary you used to keep as a teenager? The one where you wrote down all your heartbreak, school struggles, and friend drama? Well, it's time to dust off your old journal again and get back to writing.
Writing in a journal, especially while you're wedding planning, is a helpful tool in managing your mental health and finding a healthy way to express any overwhelming or frustrating emotions you may have. Journaling can help you:
Manage anxiety and reduce stress.
Help organize your anxious thoughts, prioritize your fears and concerns, and give yourself an opportunity to engage in positive self-talk.
Improve your mindfulness and positive habits regarding stress and anxiety.
Mental Health Awareness Month Tips: Practice a Healthy Lifestyle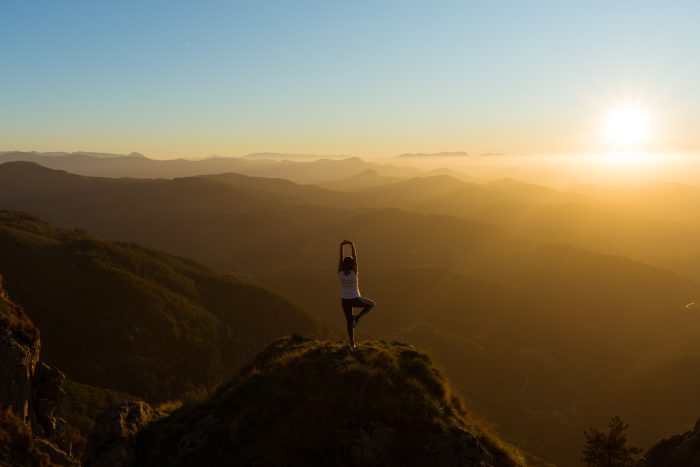 PC: Eneko Urunaela
Your mental health goes hand in hand with your physical health, so you might as well work on both! Whether it's working out or improving your healthy eating habits, you are bound to feel better not only physically, but mentally by engaging in both.
Food, particularly, can have a big impact on your mental health Consider adding these foods to your pre-wedding diet to help improve your physical health and give you a leg up on your mental health while wedding planning:
Carrots: These amazing veggies are filled with beta-carotene (a powerful antioxidant). Not only will a healthy helping of carrots help maintain healthy skin, but they've also been linked to improving mental health!
Bananas: Whether you're eating it directly out of the peel or adding it to your morning smoothie, bananas are great fruits to add to your pre-wedding day diet. This potassium heavy fruit is not only good for your physical health, but they're also good brain food and will help regulate moods.
Eggs: Whether you're frying them, boiling them, or scrambling them, eggs are an excellent mental-health food. Eggs are packed with a ton of important vitamins, minerals, and amino acids that help with stress levels, as well as choline; a nutrient that has been proven to help protect against stress.
Mental Health Practices For Brides: Don't Be Afraid To Ask For Help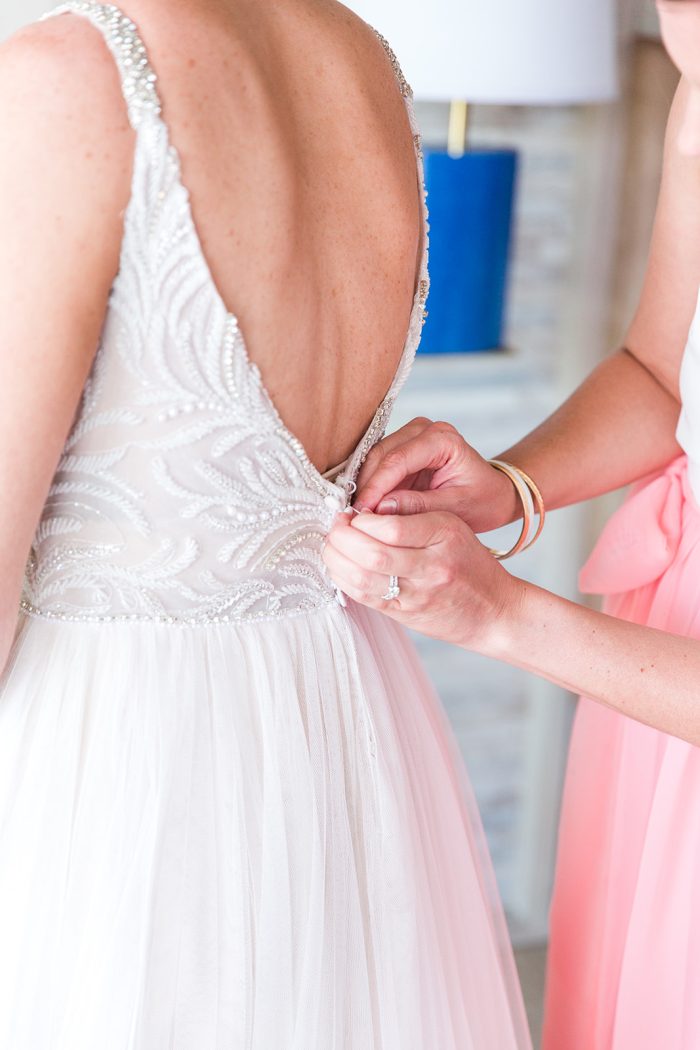 Charlene by Maggie Sottero
PC: Samikathryn
While you're planning for your wedding, you might feel it's you against the world, however that couldn't be less true! Make sure to reach out to the people you love to ask for some extra wedding planning help. Whether it's having them go wedding cake tasting with you, or labeling all your invites, your loved ones will be more than happy to help you get ready for the big day.
Additionally, if you're able to, we can't recommend hiring a wedding planner enough. Wedding planners do more than just decorate and direct you and your guests! They also develop design elements, manage wedding finances, set up your wedding website, send off invitations, help manage guests, and in some cases, initiate family mediations.
Mental Health Tips For Brides: Keep Yourself Organized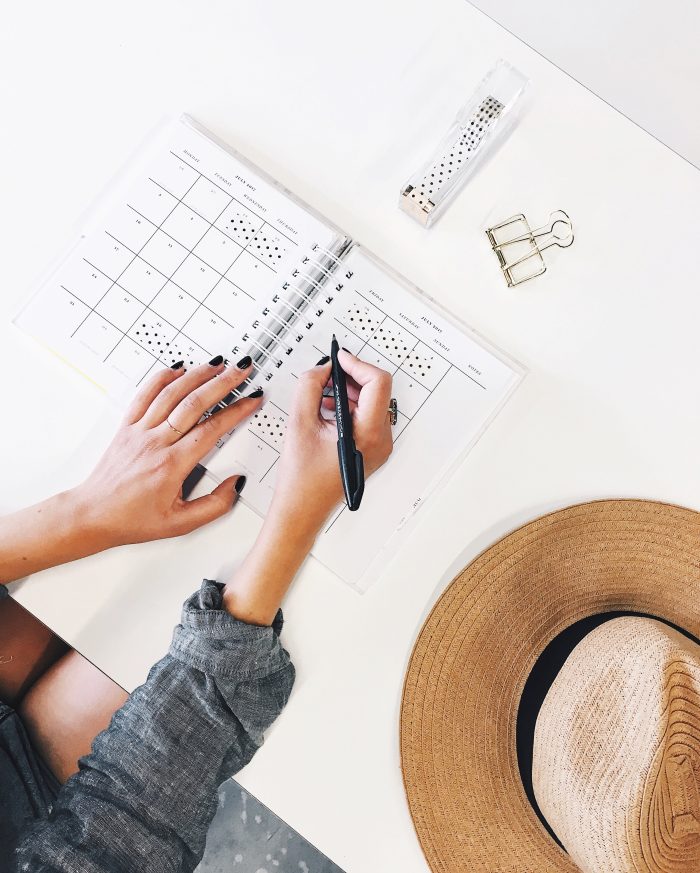 PC: Marissa Grootes
Last, but certainly not least: keep yourself organized. An organized mind is a happy mind, and with how much work goes into your big day, you'll certainly want to keep yourself that way. Keeping yourself organized will not only help you find calm in a stressful situation, but it also helps you gain control over your environment, help your mood, increase your attention span, and find inspiration!
Ways to organize yourself for wedding planning:
Create a separate email for the wedding admin to keep everything in one place.
Make a step-by-step wedding calendar or planner to help keep all your due dates organized.
Set your wedding budget! This will keep your purchases organized, within budget, and stress-free.
Create a wedding website. This is an easy way to stay organized and keep guests (and yourself) in the loop.
Keep yourself organized while wedding dress shopping as well by reading our Blog!
Wedding planning might seem overwhelming, but it doesn't have to be! Especially if you sign up for our Newsletter to get more insider tips on all things wedding for your big day, and Find a Boutique near you to get a jump-start on finding the dress of your dreams.
As always, good luck bride, and we are rooting for you this Mental health Awareness Month!